Real Gin, Fake Gin or need for a new Category?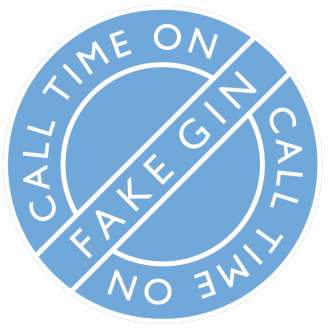 The Great Gin Debate highlights the challenges to Gin, which are quite different to those when The Campaign for Real Gin was founded 40 years ago.
In 1978, the formerly fashionable spirit was firmly out in the cold. The gin distilling industry was contracting, choices were very limited and, horribile dictu, in 1992, market leader Gordon's reduced its strength from 40% ABV to 37.5% ABV. Those making gin their drink of choice were almost an endangered species.
Today, Gin is firmly on trend, and one of the most desirable terms on which to hang a product. New gins spring up almost daily, gin festivals sell out, gin bloggers and writers abound. Gin, presented to and often distinguished by many consumers by ever fancier bottles, is seen as a guarantee of a good time. In 2017 The Office for National Statistics even returned gin to the basket of goods used to calculate the cost of living.
But concerns are now being raised that gin needs to be saved from its own success. How many spirits claiming to be 'gin' are in fact no more than flavoured vodkas? If drinks lacking the essential ingredient(s) are helping expand the market and add to the visibility of gin, does it matter? Are consumers well enough informed about the essential characteristics of gin – and do they care? What sort of quality control is being exercised?
Anticipating the need to ensure the quality and character of gin, The Gin Guild was set up a few years ago by the Worshipful Company of Distillers. Just as the Worshipful Company, incorporated by Royal Charter in 1638, held key responsibilities for the control and regulation of early gin distillers, so the Gin Guild now promotes and encourages commitment to excellence in gin distillation. By recognising only gin styles "produced by distilling ethyl alcohol in stills traditionally used for gin, in the presence of juniper berries and other botanicals – provided that the juniper taste is predominant", it seeks to safeguard the essential character of gin. It speaks also of encouraging "industry custodianship of the spirit category".
Spearheading this cause is London-based Hayman's, which styles itself The Home of English Gin. Its new campaign, Call Time on Fake Gin notes the enormous success of the gin category in recent years – a wave of new producers, a renaissance of interest and a huge variety of new gins for consumers to explore and enjoy – but raises a critical question.
Whilst acknowledging that the vast majority of these gins have added something new and exciting to the category, they observe a recent trend for some producers to market gins that have little or no evident connection to juniper. Gins with only trace notes of juniper – or a juniper character that is overshadowed by other more dominant flavourings, often added after distillation. While botanical innovation and experimentation has long been linked to gin's success, products straying too far from what makes gin 'gin', threaten to undermine the work of the vast majority of distillers and misleading consumers by blurring boundaries between gin and other spirit drinks.
Hayman's is calling together its first 'Gin Debate' on 6th September 2018, "to share perspectives from all parts of the industry on the topic: 'What is gin – and how can we protect it?'"
'Juniper Forward'
The industry has clear backing and guidance from regulators:
The US Code of Federal Regulations (27CFR Part 5.22) demands that any gin must 'derive its main characteristic flavour from juniper berries'.
European Spirit Drinks Regulations (Council Regulation EC No. 110/2008) specify that: Gin 'is a juniper flavoured spirit' and that 'the taste is predominantly that of juniper'; Distilled Gin 'is a juniper-flavoured spirit drink' within which 'the juniper taste is predominant'; London Gin 'is a type of Distilled Gin'.
The CRG's 'Roaring Forties'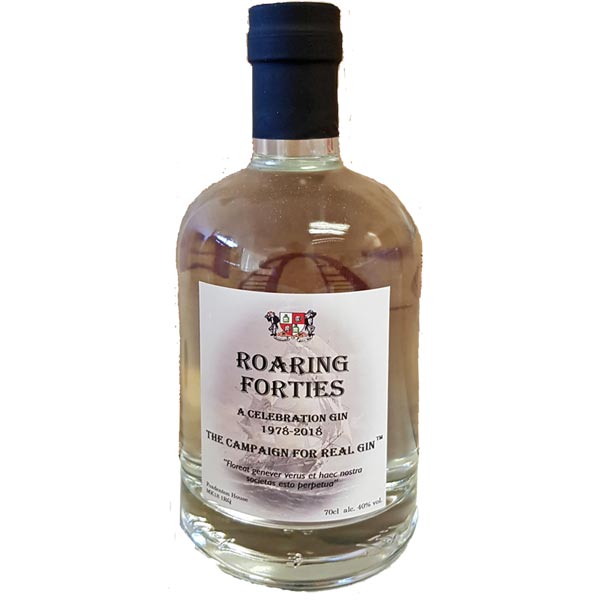 Tasting notes for the CRG's 'Roaring Forties' gin make no bones about its essential Juniper character:
…Essentially juniper forward with plenty of citrus notes as we use both lemon peel and lime follower oil.

Big, booming nose that gives everything a London Dry should do but more. Super active entry into the mouth yet gorgeously deep and mellow. All the flavour you could want in wonderful integration. Complexity gives super smoothness and velvet flow while retaining the lively character. Complex, long, refreshing finish. Aftertaste lasts for ever.
This provides little ambiguity around what makes gin 'gin'. It is the predominance of juniper flavour that sets it apart from other spirits. One of the master distiller's most important tasks is then to combine the essential juniper with other botanicals, which may vary widely in number, to create the gin's unique flavour profile.
The Gin Guild has recently proposed the introduction of Gin-Note™, "a flavour guidance template designed to allow consumers, retailers and others, to benefit from access, across a wide range of gins, to a standard flavour summary of each of those gin brands". The Gin-Note graphic element is divided into six different segments: Juniper; Citrus; Spice; Herbal; Fruit; and Floral. Each represents a different aspect of a gin's character.
Fever-Tree's pairing wheel, "The Ultimate Gin & Tonic Pairing Guide", divides gins into four main categories: 'Juniper Rich & Robust', 'Citrus & Herbaceous', 'Fresh & Floral' and 'Sloe & Sweeter'.
Such a rich choice could never have been imagined 40 years ago! The Campaign welcomes the diversity, and also the debate. It makes us think again about 'What is Real Gin?' 'Does it matter?'. And we anticipate much tasting in search of the answers.
More seriously, crazes come and go. Who is to say that gin will still be the most fashionable spirit in, say five or ten years' time? And if no effort has been made to protect the definition of the category, to ensure traditions and standards, what will be left when the party's over?