Roaring Forties Gin Release!
Wednesday, June 20th, 2018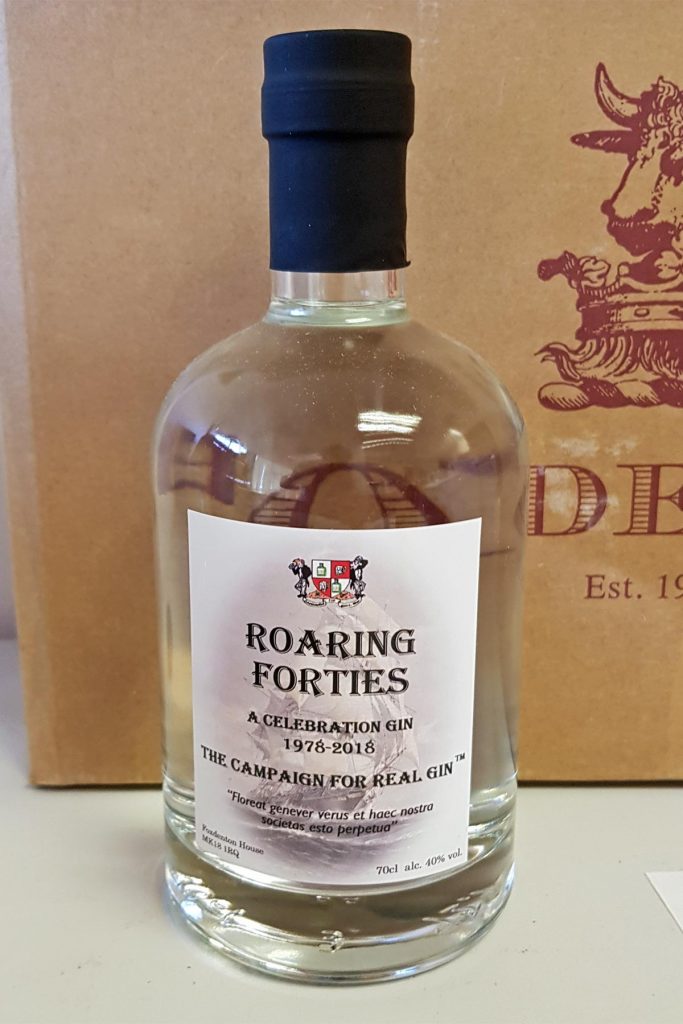 In recognition of our 40 years of campaigning, the Campaign for Real Gin is delighted to be able to announce the creation of the Roaring Forties CRG Celebration Gin.
The flavour of the gin is described as:
…Essentially juniper forward with plenty of citrus notes as we use both lemon peel and lime follower oil.

Big, booming nose that gives everything a London Dry should do but more. Super active entry into the mouth yet gorgeously deep and mellow. All the flavour you could want in wonderful integration. Complexity gives super smoothness and velvet flow while retaining the lively character. Complex, long, refreshing finish. Aftertaste lasts for ever.
Alternatively, if you prefer a 'spider chart' to describe your gin, here it is: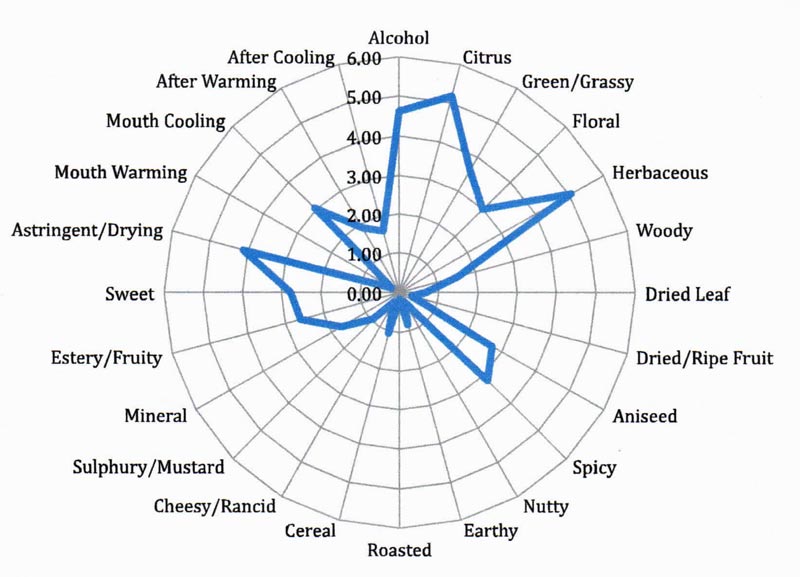 The plan is to unveil our Celebration Gin at the 2018 Garden party, though it will not form part of the Summer Cup.
Celebration Gin is being offered in 6-bottle cases (a sign of our age that we have reduced from the previous 12-bottle cases?), which can be delivered direct to your address from Foxdenton, our distiller. The price per bottle reduces the more cases that you buy!