World Gin Day in Falmouth
Sunday, June 10th, 2018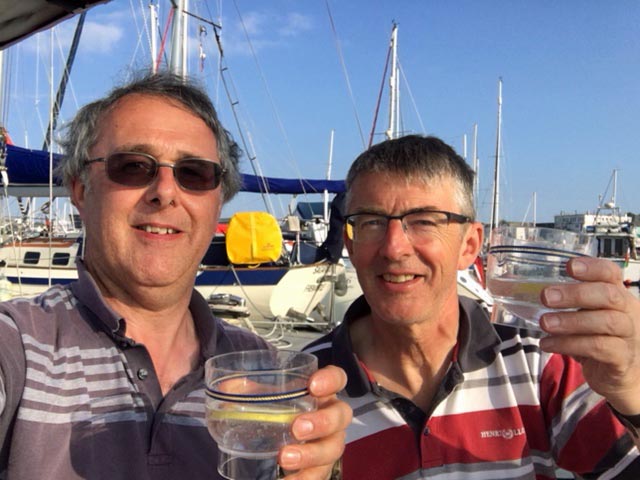 Hon Sec Nick Ellis and brother Dave lift a glass on World Gin Day (June 9th) in Falmouth.
In Falmouth at the start of their own epic sail along the South coast of England, their visit coincided with the assembling of sailors for the non-stop around-the-world Golden Globe race.
The race route takes the competitors into the heart of the fabled Roaring Forties, as demonstrated by the race map below.
Overheard conversing knowledgeably about The Roaring Forties, the Ellis brothers quickly drew an attentive crowd. However, it soon melted away as the penny dropped that this was not a masterclass on navigating the Southern Ocean.
What's YOUR story of celebrating World Gin Day?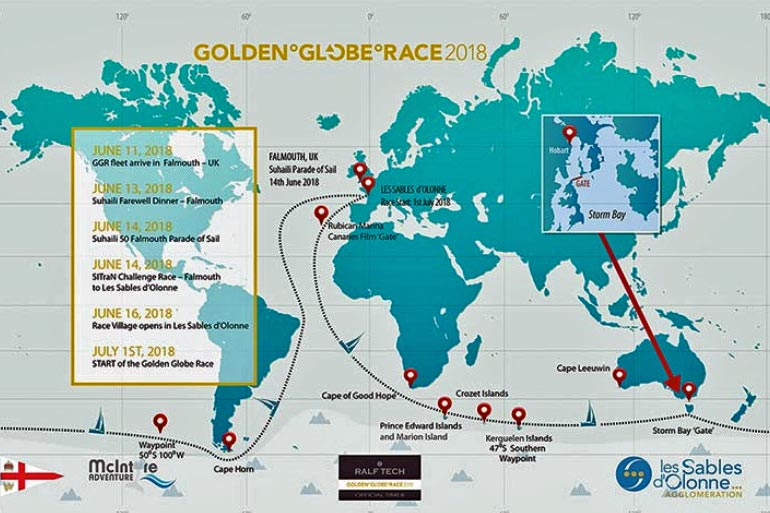 Sir Robin Knox-Johnston's experiences in The Roaring Forties during the first-ever Golden Globe race were immortalised in an iconic painting by marine artist Gordon Frickers? Want to learn more? Click here..